The Nebraska Mineral and Gem club meets at the Pipal Park School and Community Center on 82nd and Hascall street, 7pm on the third Wednesday of most months.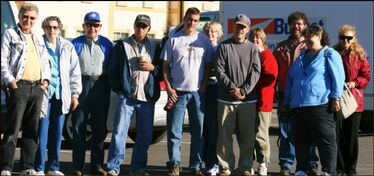 Club meetings involve lectures, show and tell, cabbing parties, and demonstrations.
​Each year in June the club hosts a Rock Swap where the public and rock hounds can get together to buy sell and trade rocks, minerals, gems and jewelry.
The club also hosts an Annual Gem and Mineral Show in Omaha Ne featuring rock, mineral, and gem and dealers,displays, collections, demonstrators, games, and other activities. You don't want to miss this incredible display of rock hounding and lapidary work!